Ask us a question or book a personal tour!
Meet Our Team
Our team is comprised of dedicated and qualified professionals who are committed to providing excellent service to our community members.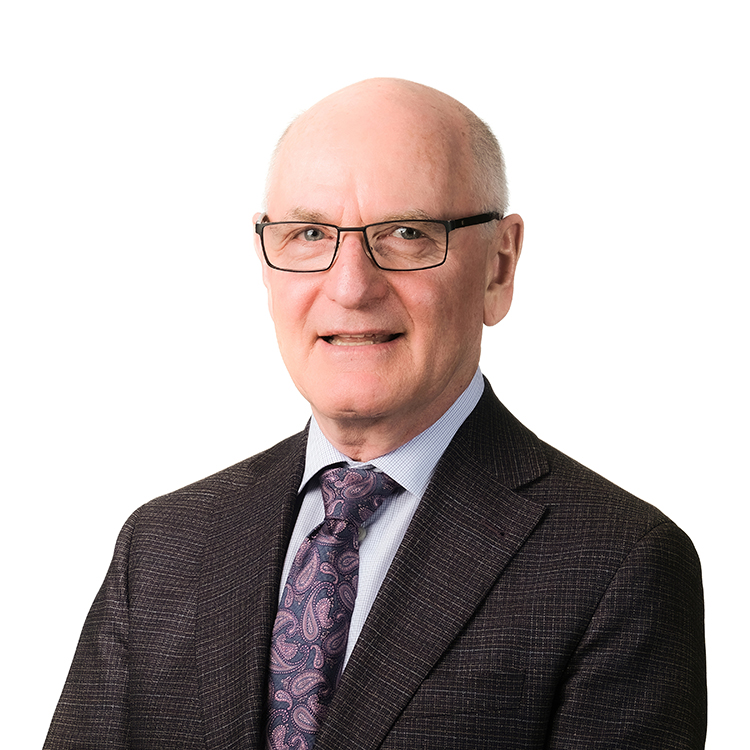 Years at Riverstone: 13
Mike Traub
Vice-President, Riverstone Retirement Communities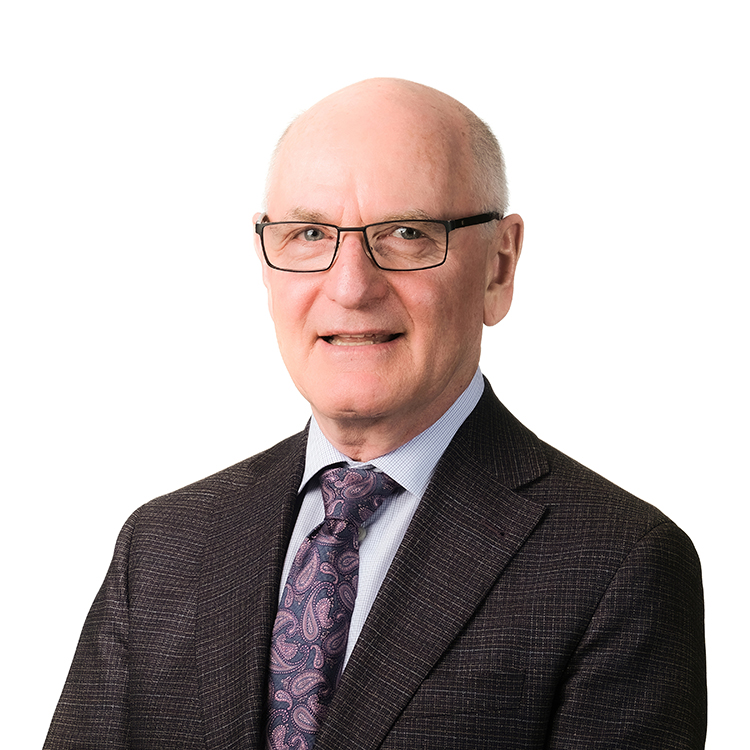 Years at Riverstone: 13
With a bachelor of commerce specializing in hotel and food management, Mike began his career managing luxury first-class hotels. Over the next 20 years, he built on that experience, extending his expertise to include managing a range of retirement residences, as well as a variety of other innovative properties. Mike has garnered a solid reputation as a respected and ethical operator, earning top ratings from the Ontario Retirement Communities Association.
Now, as Vice-President of Riverstone Retirement Communities, Mike is excited about the opportunity to make a positive difference in people's lives and offer the same quality of care that his own grandmother once enjoyed. He's proud to be managing a company that aims to be at the forefront of retirement living in the Ottawa area. It began with Oakpark, then expanded to Bridlewood Trails, Maplewood, Carlingwood and Stirling Park. But it won't stop there; drawings and plans for future developments are on the horizon. Riverstone, like Mike, is just getting started.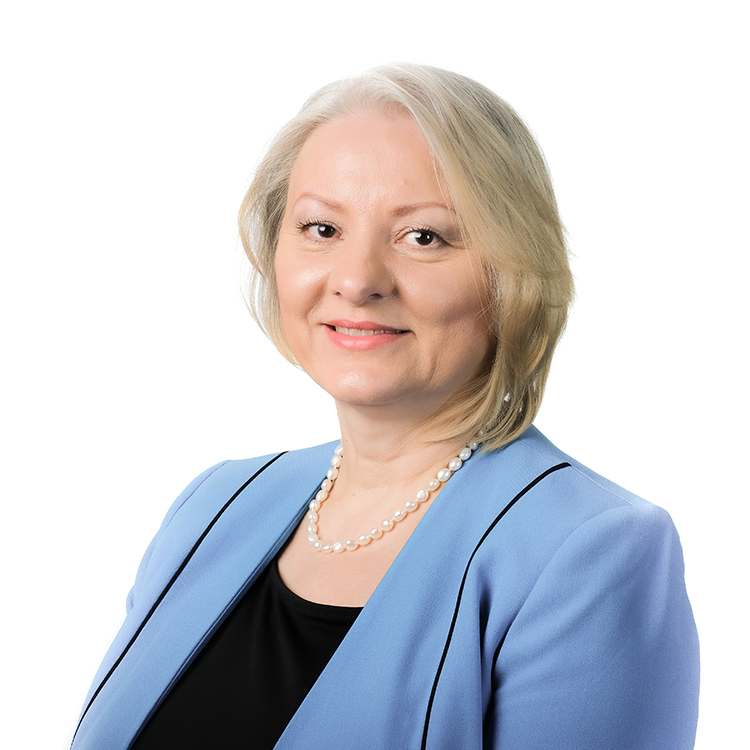 E: skulic@riverstoneretirement.ca
T: 613-907-9200
Snjezana Kulic
General Manager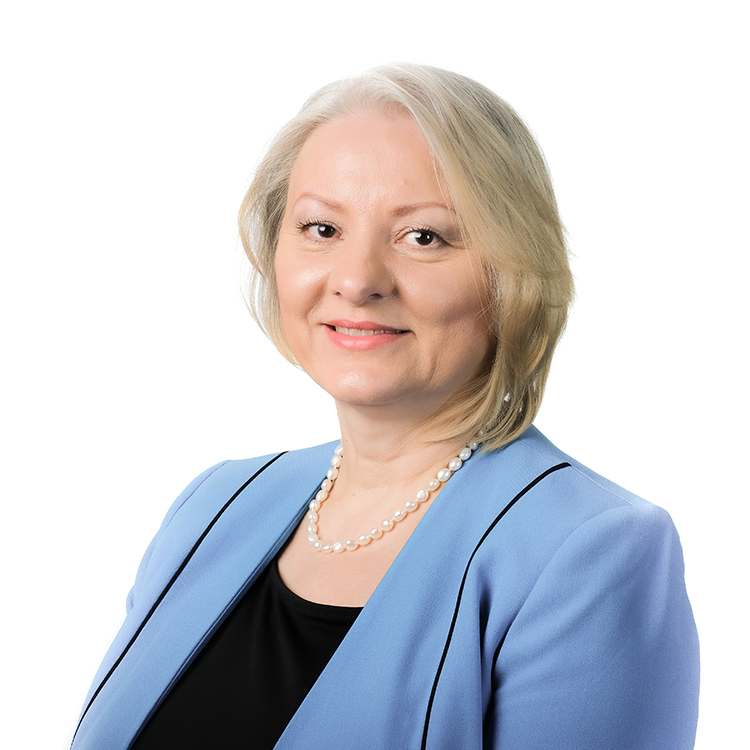 E: skulic@riverstoneretirement.ca
T: 613-907-9200
Snjezana joined the Riverstone family back in January of 2015. Snjezana has an excellent reputation and a wealth of experience in Ottawa's Retirement Industry. Over the years, she has worked in Long Term Care and Retirement Residences in different roles, such as; nursing, management, consulting and teaching. Snjezana has worked as a General Manager of couple of prominent Retirement Residences in Ottawa. She also has experience in teaching at two local colleges. Snjezana also volunteers as a career mentor with Ottawa Community Immigrant Services Organization and is an RN certified in Gerontology. She believes in providing competent and compassionate care and services to residents through the team approach. Snjezana is excited to continue ensuring that our residents live in a supportive and safe environment that promotes independence and dignity within a continuum of care.
"My inspiration is our employees. Happy employees are those that are valued, respected and mentored on a daily basis. I believe that a strong team is a team encouraged to grow to its full potential. When all minds think alike, everything is possible. I am excited to ensure that our team is continuing to meet and exceed our residents' satisfactions here at Willowbend"
Contact Us
Have Any Questions?
We will be more than happy to answer any questions you may have in regards to the Bridlewood Trails Retirement Community. Talk soon!
Ask Us Anything
Testimonials
What our Residents are Saying
"I feel so lucky to have chosen Carlingwood as my new home, I've made so many friends who have been both caring and supportive.  I feel like I've been given a new extended family."
– Mrs. B. C.
"We are MGs children and we would like to thank everyone for their assistance with moving Mom to the assisted living floor. Special thanks to your wonderful staff – they go above and beyond the call of duty."
– LG, AC and WM
"RE: Tornado Power Outage Sep 2018. To Kate and all the staff – thank you so much all of you for the wonderful job you did keeping everything going so well during the power outage. Especially to Henry and the kitchen staff for keeping us so well fed!"
– R&S H
"Hi Kate and Rico,
 Thank you for all you and the staff did during the power outage over the weekend. I was there most of the weekend and I saw what you and the staff were doing to keep things as 'normal' as possible and to make people feel secure and comfortable. I could see a lot of kindness and extra attention and security happening. I know the two of you were there most of the time. As a family member, that was very reassuring for me. 
Thank you for all that everyone did to get the residents through this. You two and the staff are amazing."
– LM
"We are MGs children and we would like to thank everyone for their assistance with moving Mom to the assisted living floor. Special thanks to your wonderful staff – they go above and beyond the call of duty."
– LG, AC and WM
"Over the months, she truly viewed it as home. She also made new friends, which helped her mindset tremendously as she was isolated in her old apartment and had no real social interaction outside family and doctors. She has been lucky to be relatively healthy and independent, but we always knew Carlingwood had solutions should she need additional assistance. It was also evident that the staff acted like a family (everyone knew everyone else and all just wanted to help) which significantly contributed to a positive environment. I know that culture is hard to cultivate and impossible to fake."
– Chris